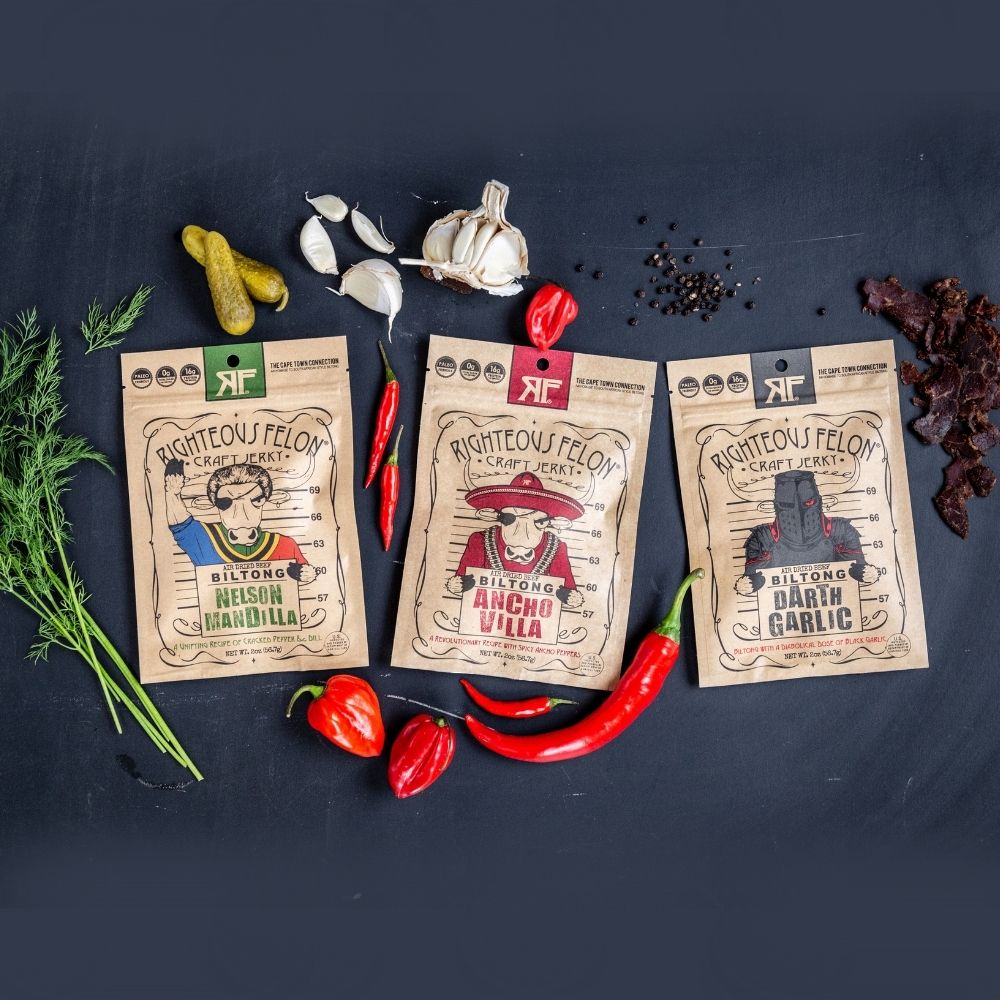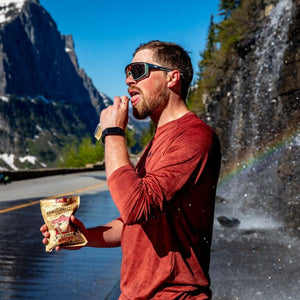 Originating from South Africa, biltong is an air-dried meat snack that features minimalist ingredients, high-powered protein, and a razor-thin prosciutto-like texture. RF's Black Angus Beef Biltong is all-natural, boldly flavored, and locally sourced.
Think of biltong as jerky's South African cousin - both are dried meats, they just turn out a lil' different!
Biltong has more of a soft & moist consistency than traditional jerky, due to their different cooking methods. Jerky is first sliced, then dehydrated - where biltong is first air-dried, then sliced at the end. Biltong is also higher in protein and lower in sugar than jerky.
All of RF's biltong flavors are made in the U.S., with American Black Angus - one beautiful cultural union of to make some DAMN GOOD BILTONG!
Depends who you ask -
Darth Garlic is our top seller and "O.G." of the biltong line.
Ancho Villa is spicier, with a kick from the ancho peppers.
Nelson Mandilla is more savory, with dill and cracked pepper.
Yes! All our biltong beef jerky has zero sugar and is packed with 2-3x protein than your typical jerky. Since these beef jerky keto recipes in our biltong use no sugar, they're friendly with any of these diets.
most wanted by: